The Simple Process That Is Helping A Fast-Growing Scaleup March Toward $1B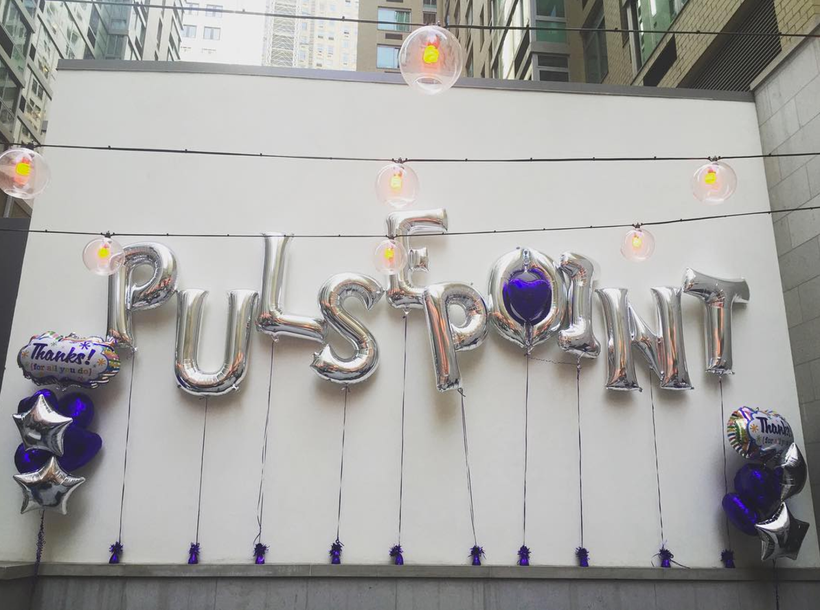 Check out this article in the Huffington Post!
About 18 months ago, Sloan Gaon faced a challenge that was rushing at him like a freight train: Intensifying competition.
His company, PulsePoint, runs a programmatic ad exchange. Essentially, it is a marketplace for buying and selling digital advertising, like a stock exchange for ads.
Gaon had joined PulsePoint as CEO in 2011, when it was formed as the result of a merger of two digital media firms. He quickly began focusing the firm by consolidating its technologies, so they were as efficient as possible, and set to work expanding the business. These efforts paid off, and the firm–profitable since 2012—has grown to 143 employees globally in offices in New York, San Francisco and London. In 2016, it hit $120 million in annual revenue and has been maintaining this momentum in 2017.
So how did Gaon pull it off? Although he was already using the Scaling Up system for growing a company—which I describe in my book by the same name—the serial entrepreneur realized he needed a coach to challenge his thinking. He was embarking on a more substantial scaleup than he had ever attempted before at a time when the marketplace was shifting daily, owing, in part, to constant M&A transactions. More companies, including Google and Amazon, were offering similar services, and the pace of disruptive innovation was very rapid.
"One of the greatest challenges PulsePoint has faced as a result of rapid growth is sustaining momentum," says Gaon. "We needed to diversify and evolve our existing business offerings. We knew that a strategy grounded on innovation would drive us forward."
About 18 months ago, Gaon decided to get in front of the situation. He did that by bringing in Richard Manders and Wayne Ferrari at FreeScale Coaching Systems in the Greater Boston area. They had built several thriving firms with very successful exits and were now focused on helping others scale their businesses, too.
"Having a coach enables a CEO to have a sounding board and keeps them learning and growing," says Gaon.
Tapping the power of three-year goals
One of the first steps the coaching team took was to work with Gaon to determine the right 3HAG, a concept they use in their coaching practice. The 3HAG—a highly achievable but very ambitious three-year goal—is an idea Shannon Susko, author of The Metronome Effect, derived from Jim Collins' Big Hairy Audacious Goal (BHAG). It needs to be built around a goal that galvanizes people. "It is far enough out into the future that it forces you to think big but close enough that you can see the way," says Gaon.
PulsePoint's 3HAG was to increase the company's value for investors, diversify offerings and make an acquisition. The company set six-month and 12-month goals to get there.
PulsePoint's focus on its 3HAG paid off. Products enhanced in the past year, such as a technology for publishers to sell advertising space, now account for 50% of the firm's revenue. And with PulsePoint cash flow positive, it is in a position to explore mergers and acquisitions for deals up to $100 million.
Creating a winning culture
PulsePoint has done this while creating a great place to work. It made it onto the Crain's Best Places to Work list and Inc.'s 50 Best Workplaces in 2016. It was also ranked in Inc.'s list of "America's Fastest Growing Private Companies" and the Deloitte Technology Fast 500 list of "Fastest Growing Companies in North America" for the past two consecutive years.
Ultimately, Gaon and his executive team worked with their coaches to build on their 3HAG to set a BHAG. They decided their goal would be to build a NASDAQ-listed firm that makes it into the Fortune Top 1000 companies list and Fortune's 100 Best Companies to Work for simultaneously. Getting onto the Top 1000 companies list meant hitting $1 billion in revenue.
To create new product offerings quickly, PulsePoint put in place challenging key performance indicators (KPIs) for every employee at the company. "We set both annual and quarterly goals and track them diligently," says Gaon. "Every employee has goals that tie to and support the overall company objectives."
As the company moved forward, Gaon and his leadership team had to make some tough decisions. One was letting go of employees who were not on board and obstructing the team's progress.
"This clarity galvanized the team and brought about massive movement in the right direction," says Gaon.
What helped Gaon make difficult calls like this was seeing how well the 3HAG process was working. "Instead of me focusing on the here and now, we are able to look out a little bit and say, 'What do we really need to do to be successful?'" says Gaon.
Given what his team has already accomplished in year one of working towards its 3HAG, I'm confident PulsePoint is on its way to hitting $1 billion.